2012 SHOWCASE WINNERS
SLC SHOWCASE SEPTEMBER 2013 WINNER: COMMON ENERGY UBC
Common Energy UBC is a student-run organization working to incorporate sustainability into all aspects of the UBC community. We aim to affect real change by building strong networks and working proactively with the University. We foster leadership and engage our peers through innovative programming.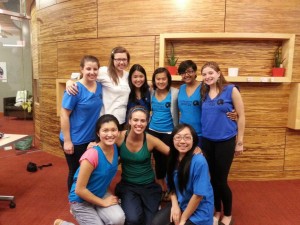 The inspiration behind our work is the energy and passion of students coming together for a common cause. One defining moment was introducing the Do It In the Dark Energy Competition to first year residences two years ago as it made us aware of how big an impact
we can have on our peers. Another defining moment was the decision to broaden our scope by bringing in students from a variety of cultural and academic backgrounds. This created a group of sustainability leaders on campus that better represents society as a whole.
What Common Energy does best is provide space for young leaders to develop their skills, meet like-minded people, and to become more adept at grappling with climate and sustainability issues. Common Energy is always looking for new members to join our team – you can find out more about joining us at commonenergyubc.com.
SLC SHOWCASE OCTOBER 2012 WINNER: UBC MUSIC INITIATIVE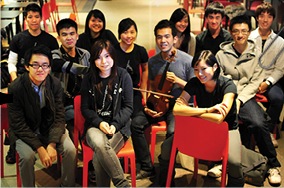 UBC Music Initiative aims to connect students with the community through music. They have two major goals, the first of which is to showcase talents within UBC through monthly on-campus events and collaborations with other UBC clubs and faculty. The second aim is to bridge students with the community through concert performances in senior homes and hospitals.
UBC is filled with students who have musical talents and hobbies that may have fallen to the wayside as they pursue studies in an unrelated field. The UBC Music Initiatives founding members were inspired to provide a stage for these talented students in a way that would contribute to the community. Through their music, they hope to bring a little joy to seniors and patients in care centres and hospitals.
There have been so many great moments and much positive feedback since the club began running a little over a year ago. The UBC Music Initiative were exhilarated to discover how many students have been looking for a club like this, and the initial membership count exceeded our expectations. Students signed up for the club for many reasons, such as a love of music, desire to share their talents, chance for stage experience, opportunity to volunteer, and simply to meet other like-minded students with a passion for music. They have since hosted concerts at many care facilities and hospitals, and each have been rewarding to their participating members.
SLC SHOWCASE NOVEMBER 2012 WINNER: JDC WEST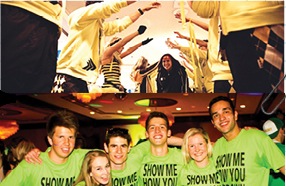 JDC West is Western Canada's largest event for Business Students. It is the Olympic Games for business students, a competition featuring the 12 largest schools from Manitoba to British Columbia. Students compete in academics, debate, athletics, and social challenges but what sets JDC West apart is the unbelievable spirit of the event.
Each year 600 students come to the weekend filled with energy and leave 3 days later hoarse from constant cheering and exhausted from dancing, performing, and meeting countless new friends from across the West. For the first time since 2007 this event is being hosted at UBC. It is being organized by a committee of 22 people with help from over 300 volunteers for the weekend of the actual event. Each year 50 students from UBC compete at JDC West no matter where it is being hosted. Our mission statement is "Creating holistic young business professionals."
SLC SHOWCASE DECEMBER 2012 WINNER: THE INTERNATIONAL STUDENTS ASSOCIATION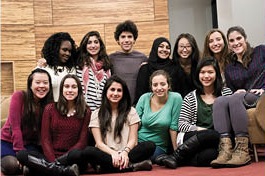 The International Students Association (ISA) believes in students helping students. It is a student led club that exists to represent the international student community, advocate for its needs, and create a space for cross-cultural awareness. Ranging in a wide range of support for international students, beginning with advocacy (i.e., tuition fees and housing) to community building, the ISA has grown throughout the years by building a network of relationships across campus through students, student clubs, the AMS, faculty members, and the school administration.
With a growing number of international students on campus, the need for voice and cultural awareness is important. The ISA has accomplished this in partnership with students and the administration through various consultations regarding the needs of international students , as well as through community building events, most notably the "Countries in Focus Series" that aims to put a spotlight on an under-represented country by hosting events that would help students further explore the country in depth via discussions, inviting professors to speak, cultural food nights, among other more exciting events. In either of these cases, the most defining moment that defines the ISA's success is when students are able to engage in their own issues to voice their needs and are willing to be open to issues and knowledges outside their own to explore the cultural diversity that exists within the UBC campus.
—
2011 SHOWCASE WINNERS
SLC SHOWCASE SEPTEMBER 2011 WINNER: UBC FARM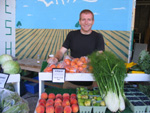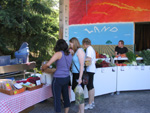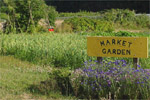 Photo courtesy of: The UBC Farm
Located on a beautiful 24 hectare learning and research farm, the UBC Farm does more than just provide a picturesque landscape and provide a top-quality product – its primary philosophy is to explore and reveal the possibilities of better and healthier communities by integrating sustainable practices and food production methods through research, innovation, education, and community outreach. It is a place of engagement; educating and supporting ecological, economic, social, and educational interests through discourse and sustainable practices. Though the title of 'UBC Farm' rings a bell to many, it is through the hard work of students that this green powerhouse came to fruition.
Student-driven, the farm is an excellent example of how a seemingly basic idea can reach incredible heights through relentless effort, perseverance, and teamwork.
The UBC Farm is breaking through urbanity – about teaching us all that we can create an agricultural paradise in the paramount citified environment in which we all reside, and, that sometimes the simplest things in life are what can benefit us the most.
A breath of fresh air from outside the musky whelms of the classroom, the UBC Farm is the September 'Of the Month' Winner of the 2012 Student Leadership Conference.
To find out more about the UBC Farm, or to find out how to get involved, visit them online.
SLC SHOWCASE OCTOBER 2011 WINNER: UBC NRHH – THUNDERBIRD CHAPTER
The (UBC) Thunderbird Chapter of the National Residence Hall Honorary (NRHH) strives for one basic goal – to ensure that the great programs, leaders, students of UBC residences are getting the recognition that they deserve. Now in their third year, the Thunderbird chapter is the first Canadian chapter of the NRHH – a predominantly-American organization of affiliates with all similar goals.
Since its incumbency into the international organization, the UBC chapter has already made its presence known through numerous regional, and international awards, and through the consistent reputable quality of each and every award bid. The students on the committee strive for excellence, and through the support of each other, have explored the boundaries of recognition, and have developed programs that have led to a never-before-seen experience seen in residence. Despite the famed reputation the Thunderbird chapter has established, they continue to build upon past accomplishments and successes, and look for dynamic and innovative new ways to push their organization.
The NRHH is breaking through development – they exemplify a group that can start from scratch and hit the ground running with the help of dedicated members, and utter determination.
Living vicariously through the recognition of the students, and showing that UBC is an international institution to be reckoned with, the UBC Thunderbird Chapter of the NRHH is October's SLC 'Of the Month' winner.
To find out more about the Thunderbird Chapter of the NRHH, or how to get involved, visit them online.
SLC SHOWCASE NOVEMBER 2011 WINNER: CONFERENCE FOR LEARNING & ACADEMIC SUCCESS (CLASS)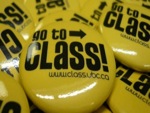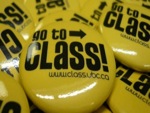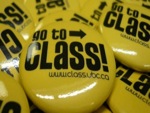 Photo courtesy of: CLASS
Transitioning to the taxing academic environment of university can be overwhelming. Many students may wonder, what resources are available? Am I the only one feeling this way? How can I achieve what I've set out to accomplish in this new environment? Luckily, a group of students realized that one way to ease this process is to empower students with knowledge from their peers themselves.
UBC's Conference for Learning and Academic Success, or CLASS, is a weeklong initiative dedicated to helping new to UBC students achieve academic excellence, and personal wellness during their transition into the university lifestyle. With mentorship opportunities, resource fairs, and general, as well as program-specific workshops, CLASS ensures that students from all walks of UBC campus will have something to gain academically, and personally, from their programming.
As with any conference, the logistical process can be tedious. The all-student planning committee began their creative processes the year prior, reflecting on the successes and tribulations from the previous conference. Countless meetings over the summer and succinct communication ensured that every individual was on the same page throughout the lengthy planning process, and that every member of the committee had a voice in the overall outcome. Motivated by their own personal academic experiences at UBC, this past year's planning team showed to be one of the strongest in the program's history. After a complete overhaul of the conference's structure, strenuous work, and a critical approach to every discussion, the 2011 conference saw a record number of attendees and positive feedback.
CLASS is breaking through academia – by supporting their fellow peers, and empowering students with the knowledge and resources to achieve their goals while at UBC.
To find out more about CLASS, or how to get involved, visit them online.