2013 FACES OF TODAY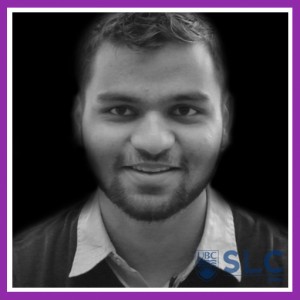 Abhinav Chauhan
3rd year, Arts
Abhinav is the current President of the UBC World University Service of Canada, an organization that provides education and training to international refugees. Abhinav led WUSC-UBC in sponsoring the post-secondary education of 5 Kenyan refugee students, one of the largest cohorts at a Canadian university. He is also VP Internal of UBC Liberty in North Korea (LiNK), a project that seeks to educate students about the North Korean crisis. Abhinav is currently an International Peer Advisor where he provides assistance to UBC students in a wide variety of issues. He has represented UBC at the National Model United Nations in New York and worked as the Venue Manager for the 2012 WorldMUN. Abhinav has held many other leadership positions around campus, including Imagine Day Squad Leader, Residence Advisor, and President of the Economics Student Association.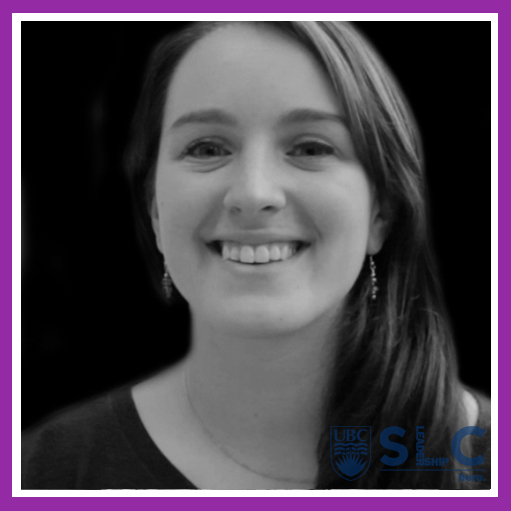 Andrea Palmer
3rd Year, Applied Science
Andrea is the Student Coordinator of the Women in Engineering program, an organization that supports and mentors female engineers throughout their time at UBC. She has been involved with Engineers Without Borders as a Fair Trade Liaison and been a technical lead on the UBC Thunderbots robotics soccer team, which competes internationally each year. In addition, she has been a MUG leader for the Faculty of Engineering and hosted the Imagine Day Meet the Dean session, helping to introduce new engineering students to the faculty. She also works at the UBC Aquatic Centre and trains as an amateur mixed martial artist in ju-jitsu and kickboxing.
A student in the Environment and Sustainability program, Quinn's passion for sustainability truly motivates everything she does. She was the Student Coordinator for the goBEYOND campaign through the Sustainability Office and the Student Coordinator for the environmental activism group UBCC350. Quinn is also the Director of Common Energy UBC, a group that promotes sustainability through community outreach and events such as the annual Do It In the Dark inter-residence energy saving competition. On the global scale, Quinn sat on the Vancouver Youth Advisory Group on the Canadian Commission for UNESCO, offering insights and advice on environmental issues. She also works as a Senior Student Ambassador, facilitating campus tours for prospective students from around the world.
Paige has shown an exceptional commitment to improving the lives of those affected by HIV/AIDS. She recently spent 4 months in Uganda through the UBC Go Global program, working as an intern with the Canadian International Development Agency (CIDA) to develop sustainable livelihoods programming. Prior to this, she was the team leader of the Know Your Status campaign, which implemented rapid HIV testing clinics on campus. Paige then took her knowledge from this project and did a TEDxTerry talk on the stigma behind HIV. Paige has been a Wellness Peer with Student Health Services for the past three years, providing wellness outreach and education for the UBC community. She has also represented the Wellness Peers on the Peer Programs Executive Committee.
Christine sits on the UBC Bike Co-op Board of Directors, curating the Bike Co-op library and working to organize special events in the space such as Women's Night. She has narrated textbooks for visually impaired students at the Crane Library and volunteered as Treasurer of the campus chapter of Amnesty International. She has also worked as the Centre for Student Involvement Assistant in Brock Hall and been involved with the UBC Learning Exchange. Through the Learning Exchange, Christine developed the Voices of the Heart project, an initiative to record oral histories of Vancouver Downtown Eastside residents. When she is not volunteering her time in the community, she can often be found brightening others' days by playing her guitar or ukulele.
While attending high school in Istanbul, Can organized and led an initiative to renovate a local school for Iraqi refugee children. He was also the head of the Model United Nations club and his school's student council. Now at UBC, Can is heavily involved in the international student community. He has worked as a Jump Start Student Leader and held various positions within the International Students Association. In addition, he was the Assistant Chair of the Economics and Financial Affairs Council in the 2012 WorldMUN conference. He also works as a Student Ambassador and a UBC Global Lounge Assistant.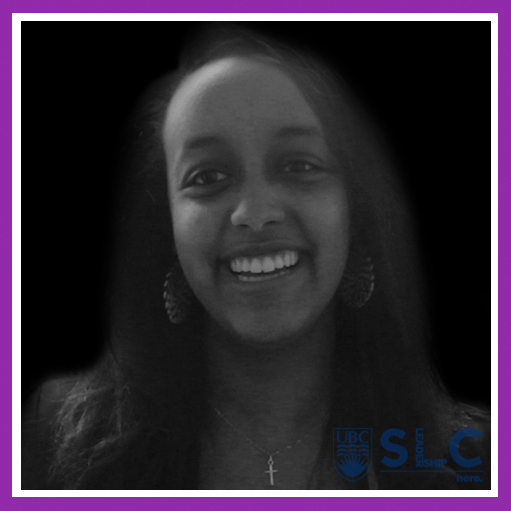 Sefanit Habtom
4th Year, Kinesiology 
Through her various roles on campus, Sefanit has shown a passion for helping students of all backgrounds find their place in the UBC community. Sefanit is a Committee Member in the Global Lounge, the international student hub on campus, offering professional development sessions and training to Network members. She has also supported students, facilitated programs, and built an on-campus community through her two years as a Residence Advisor in Fraser Hall and Ritsumeikan-UBC House. She has helped to welcome new students to campus as the Orientations and Transitions Coordinator and as an Advisor during the international student orientation program, JumpStart. In addition, Sefanit was the President of the Caribbean and African Student Association, a group that allows Caribbean and African undergraduate and graduate students to connect with one another.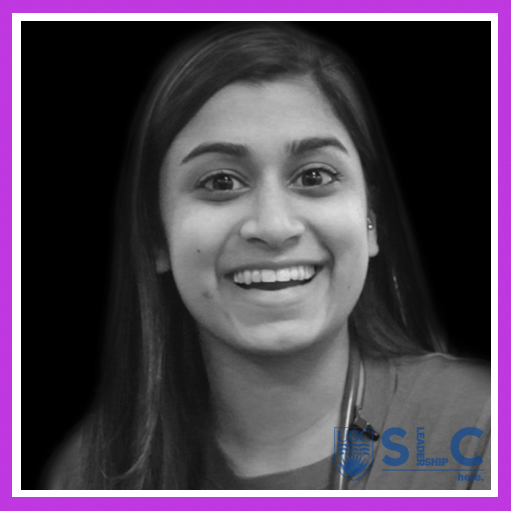 Zahra Khamisa
4th Year, Kinesiology
Zahra was the co-chair of the first annual UBC Relay for Life, a 24-hour fundraising event for the Canadian Cancer Society. The event was a huge success, drawing out 300 participants and raising over $47,000 for cancer research. Zahra was able to further help individuals living with cancer through her co-op position at the Live Well Exercise Clinic, where she helped set up exercise programs for chronically ill patients. On campus, Zahra has been an Assistant Director with UBC REC and Vice President Social of the Kinesiology Undergraduate Society. She has also been heavily involved in Orientations, holding positions as a Mug Leader, Squad Leader, Pod Leader, and Gala Orientations Leader.
2012 Faces of Today
Lauren Phelan
4th Year, Faculty of Arts
Tarini Fernando
4th Year, Faculty of Arts
Angela Tenisci
4th Year, Faculty of Science
Shelley Long
3rd Year, School of Architecture and Landscape Architecture
Sam Yellin
5th Year, Faculty of Science
Aviva Rappaport
3rd Year, Faculty of Land and Food Systems
Hassan Bhatti
2nd Year, Faculty of Applied Science
Armin Rezaiean-Asel
1st Year, Faculty of Commerce
2011 Faces of Today
Thomas Balakshin
4th year, Geology
Gill Corbo
2nd year, Human Kinetics
Uvini Lokuge
4th year, Commerce
Neal Yonson
Grad student, Chemistry
Booji Vandebeek
5th year, Human Kinetics
Justin Yang
4th year, English Honours and Cell Biology & Genetics
Katie Fedosenko
4th year, English Honours
Chris Thoreau
4th year, Land & Food Systems
2010 Faces of Today
Kawaii Lee
3rd year, Arts
Eric Chan
5th year, Commerce
Whitney Hussain
2nd year, Science
Alia Dharamsi
4th year, Science
Alex Ristea
1st year, Commerce
Heidrun Veronika Spohr
PhD, Chemistry
Naeem Mawji
3rd year, Applied Science
Gemma McNeill
Alum, Land and Food Systems
Janet Mmbando
3rd year, Land and Food Systems
Justin McElroy
5th year, Arts