Lead With Your Heart: How to Do What You Love and Live Your Best Life
Here's a taste of this awesome workshop featuring UBC alumna Katie Jeanes:
"Relatively speaking, you're going to be dead soon. So unless you're already swimming in bliss, it's time to get cracking! Follow your heart, uncover your calling and live the life you've imagined."
"During my four years at UBC, I tried a slew of different career options. Nothing stuck. By the time I walked across the stage at the Chan, I had no idea what I wanted to do. I took impressive-sounding jobs and followed a path that wasn't heading anywhere I really wanted to go. Thankfully, it all came crashing down and I had the time to re-evaluate what I really wanted. In my workshop, I share the experiences, tips and tricks that helped me breakthrough my own barriers, set meaningful goals and ignite my inspiration."
About Katie: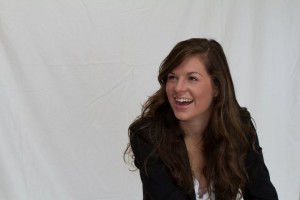 After leaving her job as a neuroscientist-in-training and putting her goal of a PhD on hold, Katie Jeanes decided to follow her heart instead of her head. Since then she's travelled to South Africa, Mozambique and Indonesia, become a certified surf instructor and started her own company geared towards making it easier for people to create positive change, A Little More Good.
A UBC grad with a BKin and commerce minor, Katie shares her tips and tricks for listening to your heart and using it to help uncover what your true calling in life is. From there she will help you create a vision of your dream life and break down the steps to get there. From growing your idea, building your team, and insulating yourself with the support you need, this workshop will help you blaze a trail, lead a revolution and chase down your dream like it's the last bus of the night.