Hi, nice to meet you:
Making connections in interesting ways


Student Social Network
Jeffrey Hu and Henry Liu
http://www.swcsocial.com/home/


The Student Social Network is a student-led project to actualize a new vision for creating an independent student media. The primaryconcerns of this initiative is to take advantage of the potentials of new technologies and modern ideas to build a social network, tailored for students. This project focuses on the adaptation of modern technologies to everyday student life and the applications of social networking. Tying in with the pressing need for environmental protection, the rapid digitalization of the modern world and the increasing demand for youth voice, the Student Social Network is an ambitious idea to change the students' interaction with school, social networks and modern technology.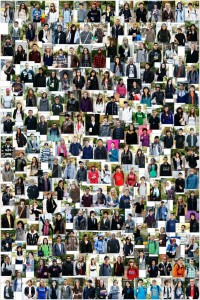 Portraits of UBC
Rabi Sun
http://ubcportraits.wordpress.com/
Connecting students through photographs and showing what the campus looks like in terms of people visually.
---