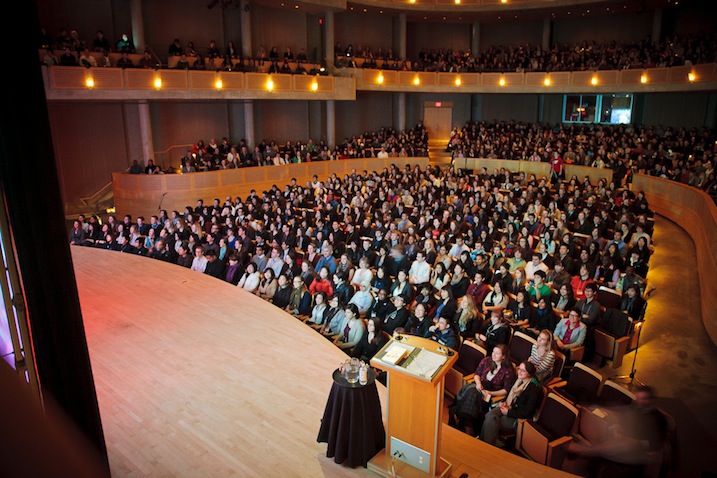 The Student Leadership Conference (SLC) is one of Canada's largest student-run conferences, taking place on at the University of British Columbia on January 11, 2014. Through a series of inspiring speakers and interactive workshops, delegates are provided with the infinite resources and possibilities to grow as student leaders. Empowering over 1,300 delegates, the SLC is a unique opportunity for UBC students develop their leadership skills and thrive within the campus leadership community.
UBC STUDENT LEADERSHIP CONFERENCE | Mission Statement
The Student Leadership Conference (SLC) will facilitate a collaborative and inclusive educational environment, which will inspire the campus community, provide valuable peer-to-peer learning experiences, and engage students as they share and develop their leadership skills effectively. The SLC will provide delegates the means to expand their individual leadership potential as well as avenues to apply those skills, on individual and group levels, within the global community while embodying social, economical, and environmentally sustainable practices.