"If your actions inspire others to dream more, learn more, do more and become more, you are a leader."- John Quincy Adams
This quote perfectly sums up this cluster!  Learn about how to make a positive impact on the people around you and how you can make a difference.  Features sessions that strive to make a positive impact in the developing world.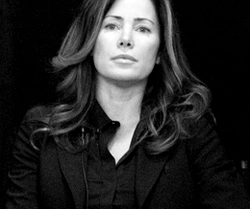 Featured Presenter Recommendation:
Christy Louth

Executive Director – Clinton Giustra Sustainable Growth Initiative
Christy Louth serves as the Clinton Giustra Sustainable Growth Initiative (CGSGI) Executive Director. As Executive Director, Ms. Louth leads the charity's efforts to promote and develop long-term poverty reduction strategies in the developing world. She sets strategic priorities, monitors results, and facilitates relationships with key partners.
Ms. Louth works closely with the charity's agents (foremost being the William J. Clinton Foundation), who then carry out development initiatives in countries such as Peru, Colombia, Mexico, and Haiti. Ms. Louth also serves on the Board of a Colombian Investment Fund, and advises for several charities. She holds a BHK from the University of British Columbia; a MBA from Queen's University and has her EMBA from Cornell University. Ms. Louth is passionate about mentoring and developing young professionals and enjoys meeting individuals who are inspired to make an impact in the world. She has spoken on a number of occasions about professional development, creative capitalism and private/public relationships
More info: http://slc.ubc.ca/conference/featured-presenters-session-1/
Highlighted Project Recommendation:
The Khokana Project: Educating Children in Nepal
Adam Stich

The Khokana Project works to provide education for the children growing up in Khokana Village, Nepal. We target children that would otherwise not have an opportunity to receive a quality education, and we strive to provide them a means to that education. The Khokana Project is committed to sustainable aid and we attempt to make a lifelong change in the lives of children. The session will offer a chance to learn more about the project and provide input, ask questions, and discuss issues such as sustainable aid and working in a developing country.
More Info: http://slc.ubc.ca/conference/concurrent-session-1/highlighted-projects/
Check out their website: http://khokanaproject.org/
Workshop Recommendations:
Empowering yourself, Influencing Others
Christopher Zheqi, Lucy Yuan & Megan Chun
Whether you're a student leader, or simply a person trying to relate to other people, influence is one of the most important skills you can master. You need to be able to influence your government, your community, other people and most importantly, yourself. Your ability to influence affects how effective you are at advancing in your job, maintaining your health, growing your finances, and fostering relationships that matter most to you. Think about the people who have shaped our society. How did people like John F. Kennedy, Martin Luther King, Jr, and Susan B. Anthony make such a difference in the world? They had the ability to influence people's thinking. The power to influence is the single most important skill you can acquire. It can literally give you the power to shape your destiny and alter the quality of life for yourself or anybody you really care about.
More info here: http://slc.ubc.ca/conference/concurrent-session-1/1-development/
This cluster is great for those interested in developing their leadership skills with an emphasis on humanitarian work in developing countries.